I LOVE my girls. They are all amazing in their own way, and I can't even begin to express to you what it feels like to be surrounded by so many genuinely GOOD youth. All of the youth 14 and up from our stake (and 4 other surrounding stakes) got invited to a Dance Festival. My Beehives are all 12 and 13, so they weren't able to go. They mentioned a few times how they wanted to go and have fun like the other kids, so I promised them we'd do something on our own. And it would be AMAZING.
But I had NO IDEA what it would be. I didn't tell them that, though.
The Country Girl Party came together nicely, and all the girls seemed to really enjoy it. I'm no good with fancy decorations, so I just went with hay bales and a little burlap.


I didn't put the pump up for the party. It was there when we moved in. It's exclusively for decoration, and I'm glad we were able to center the party around it.
I tried putting the girls' aprons on a hay bale, but the wind picked up and kept blowing them all over the place. My daughter could stand it, and she tried to do everything in her power to KEEP the aprons down.
This, by the way, is my favorite picture from the party. She was wearing my shoes and a pirate costume. And SITTING on those blasted aprons.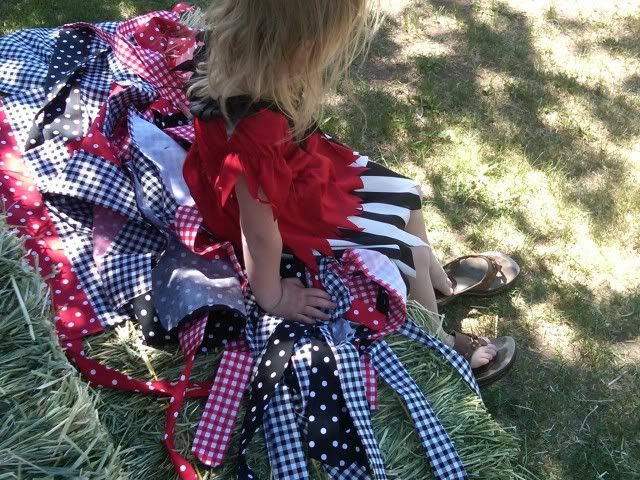 I finally grabbed some nails and NAILED those bad boys to a tree.


(she thought I was taking a picture of her, so she made one of her crazy faces she likes to make.)
I set their brownies on a hay bale next to a bowl full of lentils.


I poked their forks into the lentils.
I lined up IBC Rootbeer behind their lunches:


Their lunch consisted of PB&J (not fancy, I know. But I was worried about serving them anything with mayo and having them go home with food poisoning of some kind), an apple, chocolate covered strawberries, a brownie, and a Rootbeer.


The full set up, minus the few bales off to the side where the girls sat:


We started with an opening prayer and then I told the girls what we'd be doing (making butter, freezer jam, and bread) and told them to pick an apron off the tree. My neighbor down the road graciously volunteered a TON of fresh cream from their milk cow so we could make butter. I filled mason jars 1/3 of the way full of cream and added a little salt. Then I let the girls shake the jars until a lump formed in the middle.
Here are some of them shaking their butter:


After a lump formed (took about 30ish minutes), I drained the liquid off. The liquid is buttermilk and if you don't get it all off the butter, the butter will turn sour really fast. After draining the buttermilk off, I added some water to the jar with the lump of soft butter and let them shake some more. Then we rinsed the water off and viola!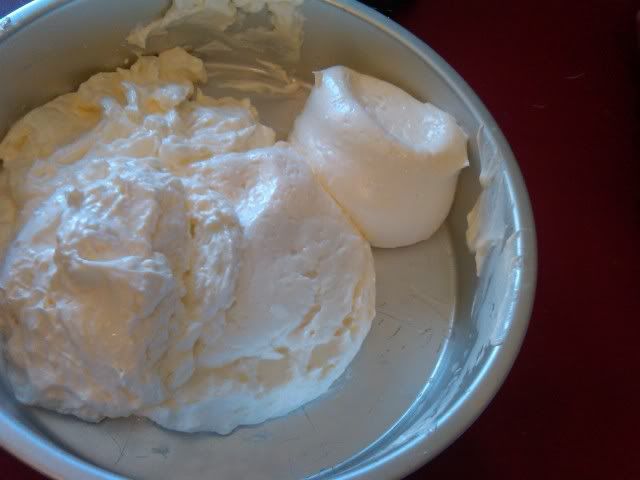 I gotta tell you: that butter ROCKED. It was SO good! After the girls finished their brownie that I baked in their jar, I washed their jar out, filled it with the butter they made and let them take it home to share with their families. After the butter was done, we pulled out a bunch of strawberries and made freezer jam.


They all helped cut the strawberries up and then they took turns mashing the berries.


They couldn't believe how easy the jam was to make, and it tasted delicious.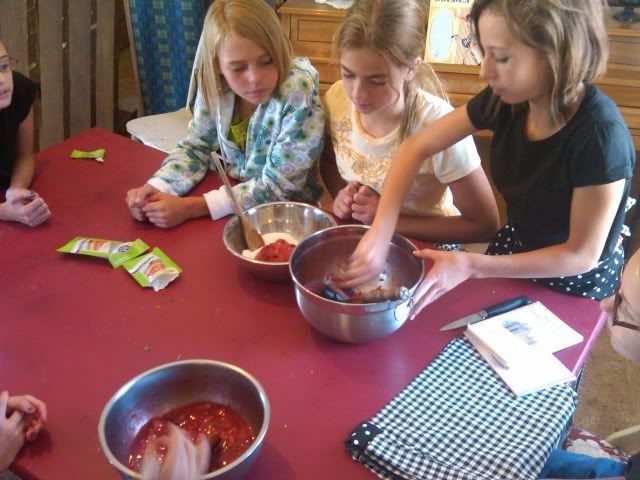 After the jam-making, we went back outside to eat lunch.


The girls had a great time chatting and relaxing.


At one point, I lost sight of my little guy only to find him in his element:


My son LOVES girls. My girls are his favorites.
He also loves apples and Rootbeer.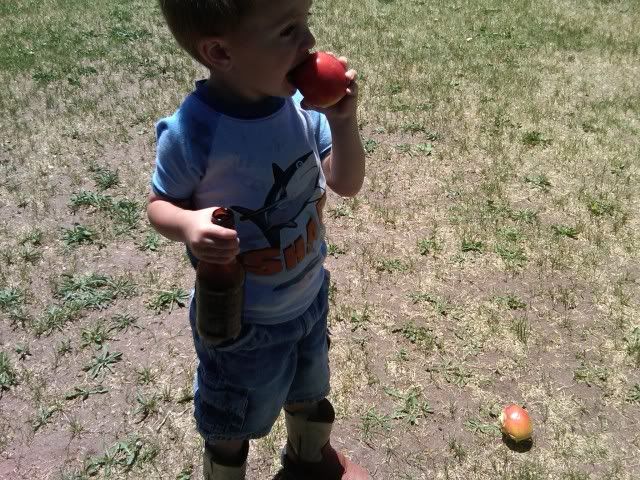 And his boots.
After lunch we went back inside and made bread as fast as we could. We had to hurry because most of the girls had a softball game they had to be at. Because we had to hurry so fast and my hands were caked in bread dough, I didn't get any more pictures! I didn't realize it until after the girls left. I baked the bread after they left and delivered it to the men in charge of the sacrament bread.
The next day at church, everyone got a little taste of the Beehives' bread as the sacrament was passed. They were absolutely THRILLED and so proud of themselves. And they should be! I joked to one of the mothers that came to help that watching the girls standing around my table in aprons, kneading bread was like watching my very own personal sweat shop at work.
They did great and the bread tasted OH so GOOD! I had some bread baked before hand so they could eat a few slices before going home, and it was so cute to watch them slather their bread with their butter and jam.
Did I mention I love my girls?! I've never loved a calling as much as I love this one.
(I have picture-by-picture instructions on how I make FREEZER JAM. In the past I've done a picture-by-picture post on making bread, but I've lost it. I'll dig it up and post it soon.)
Later that evening, I took the kids to the school playground and my little she-pirate hung from the monkey bars: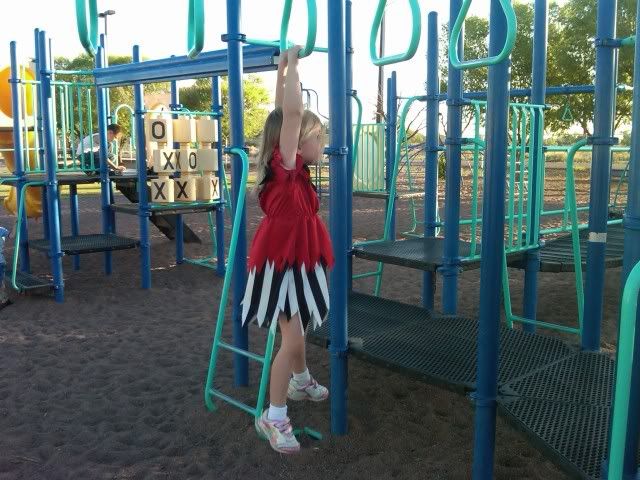 I loved it.
I woke up early Sunday morning and went outside long enough to snap a picture of the sun. It appears to be almost red in color because of the smoke from the fire by Alpine.