When I was in high school, Turner Classic Movies used to play one silent movie every Sunday night. I tried to catch it when I could, but for some odd reason the rest of my family wasn't keen on watching with. Did I mention I lived with about 7 other people? Getting time alone with the TV was practically unheard of, so generally I missed the silent movie.
I did catch the end of The Scarlet Letter once, though.
(image from oldhollywood.tumblr.com)
Yesterday my husband made Sunday dinner which was absolute perfection because
a) I didn't have anything planned and
b) I didn't have to cook.
I would usually say that NOT planning Sunday's dinner would definitely not work out in your favor. Yesterday, however, was a brilliant exception. Did we eat my husband's signature Beef and Ramen dish? Yes. Did I have to help? No.
As a consequence, I wasn't all that tired Sunday afternoon. While everyone napped, I whipped out Netflix and started flipping through the suggestions it listed for me.
I remembered the Sundays of Yesteryear and ended up clicking on
Why Change Your Wife?
A silent film from 1920

I started watching it in bed while my husband slept next to me. I didn't think a SILENT film would bother him all that much. The background tracks were soothing and beautiful. But my giggling? Not so much. As I tried to quietly sneak into the next room, my husband lazily called after me.
"Do you want the speakers?"
"For my silent movie?" I replied, my giggling turning into full-on laughter, "No thanks."
The movie is a matrimonial comedy about Robert and Beth. Here's the opening screen: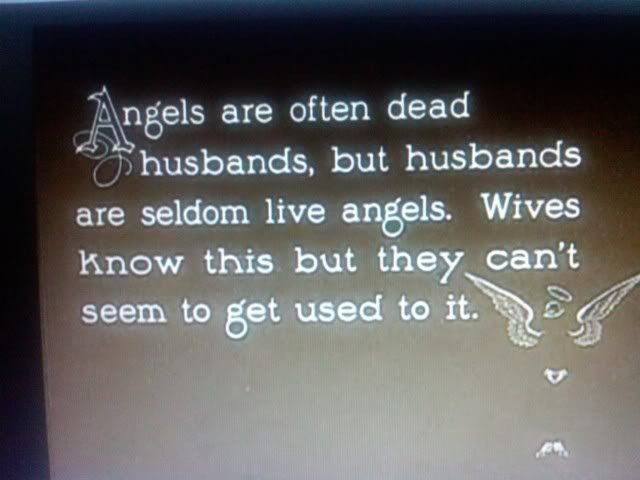 From that alone, I knew it HAD to be good. I'm a sucker for proper English, and the properness of this film just DID ME IN.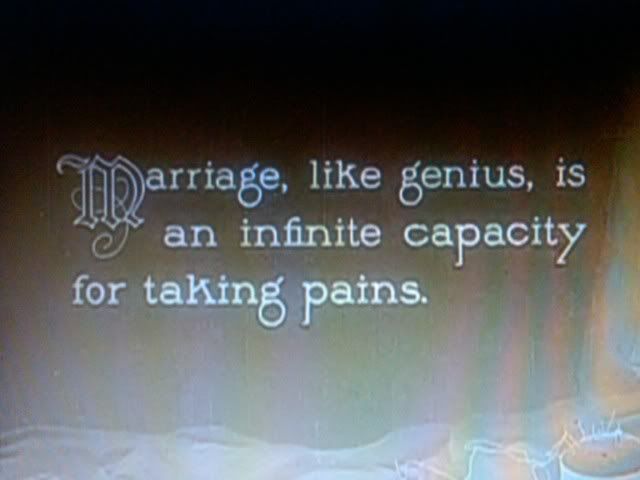 Beth drives Robert crazy on account of her nagging and intense mothering,


so he leaves her for a fun-loving lingerie model.

He divorces Beth.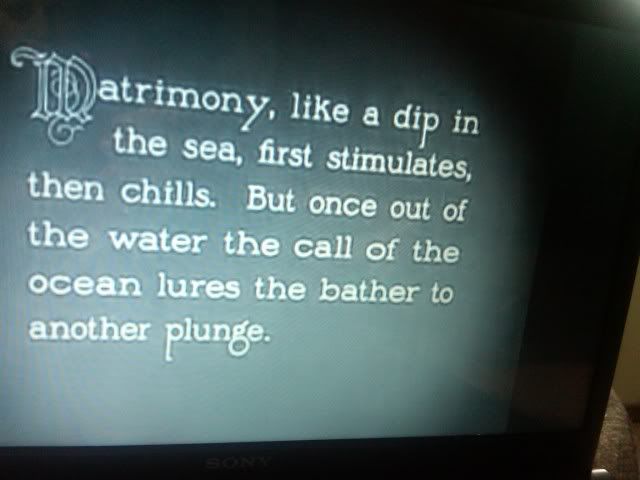 And marries Sally -the model.
Sally turns out to be rather a pain (surprise!) and his ex-wife Beth puts away her matronly dresses and glasses for a sultry new wardrobe. As fate would have it (and fate often does) the three end up vacationing at the same motel.


Robert realizes he's still in love with Beth.
Beth realizes she's still in love with Robert.
They can't stand to be near each other and unknowingly take the same train home (ah, fate!). As they're walking, Robert -I jest you not -slips on a banana peel and cracks his head open.
Beth takes him home.
Sally has a fit.
Beth and Sally get in a knock-down-drag-out and then…
Sally get alimony.
Beth gets Robert.


And now you know… the rest of the story.
I hope I didn't spoil the film for you. You have to understand that I'm working under the impression that you'd rather die than spend an hour and half watching a silent movie. But I wouldn't. I rather watch a silent movie than nap, and this one was rather worth watching. I wanted to share it, but I was fairly certain you wouldn't take my recommendation and run with it.
It is, after all… silent. And rather lacking in color.
I think I'll add the words "SPOILER ALERT" to my title… just to be safe. You never know when someone might have a 1920's film at the top of their queue.