"Trenton, should we have a baby at Mama's house?"
"Ummmmmm… we could have CAaaake…."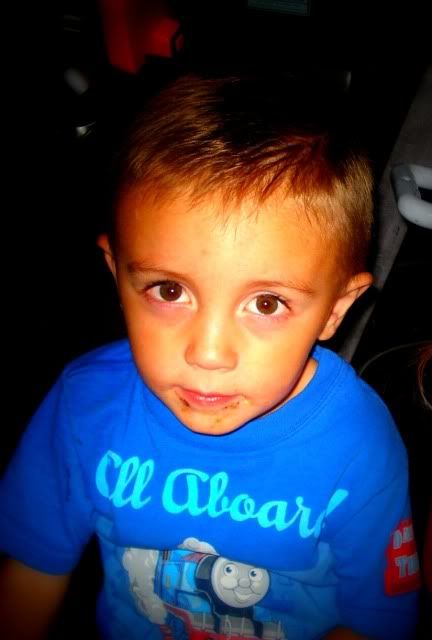 Which I think is his nice way of saying, "You don't need a baby, Mom. I'm your baby, Mom. But hey! Don't fret -there will always be cake."
Anyway, with this boy around there's no room in my arms for a baby. If he doesn't find me in the middle of the night, he finds me first thing in the morning. Today was no different.


And just so you know: there's nothing like your son saying "I don't want to take a smile of me" to make you take about 20 pictures.
PS: you all know about my brother, Steve.  Well I have other brothers.  Here's a pretty amazing blog post by the brother nearest my age, Mike.  CLICK HERE Prepare to be impressed with his new toy.  I was.