A few weeks ago, I ordered my first ever blurb book.  Blurb.com is a website where you can go to build books.  They have a great function that allows you to convert your blog into a book.  Because this was my first, I learned a lot.  I think every book I make will get better and better on account of my learning more about how it all works.
I purchased a hard-back, image-wrapped book. My book covers all of my blog entries in 2007 and half of 2008. I started blogging in 2005 and I really started blogging in 2008. I'm currently working on our blog-to-book for 2005-2007, but there isn't any pictures to go along with, and I'm sifting through old film-developed pictures to find some to add.
The site allows you to have SO much control over what the book looks like! You can leave the pages white (like a "real" book) or you can have a design, like I did. I also added an emblem at the top and bottom of every page. Fancy pants, no?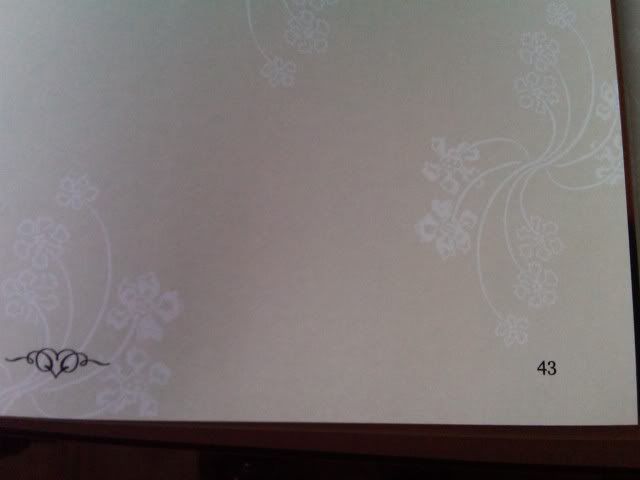 You can adjust the format to your liking. On this page, I had one phrase to go with each picture. It took some doing to tweak it exactly how I wanted it, but it worked out beautifully:


This post was 100 things about Alicia -requested by one of my readers. No pictures.


This pictures is one of my all-time favorites, so I let it take up half of the page:


There's something thrilling about seeing your name where the author's name usually is: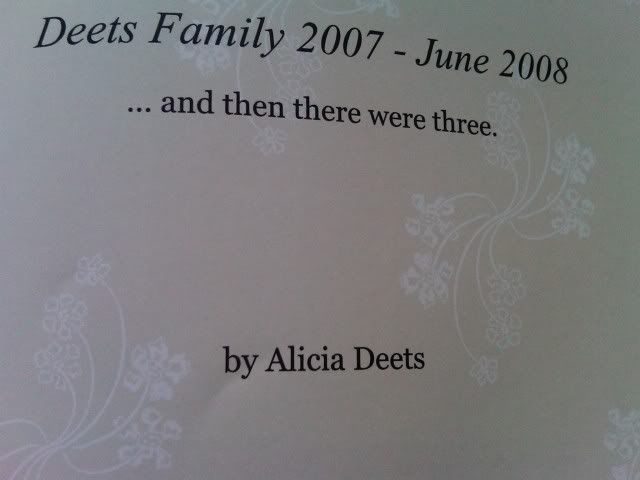 One more half-page layout:


The back cover has custom text and pictures:


I'm so happy with my little book!! I know have a lot more to work on, but it's nice to have one done! I've been wanting to do it for years.
"I'm willing to tell ya! I'm wanting to tell ya! I'm waiting to tell ya!" (name it)
Ahhhh, here she is:


Now… onto the next! But not today. Today I'm going to relish what I've got.
(Am I the only one who can't type or say "what I've got" without singing "I don't cry when my dog runs away. I don't get angry with the bills I have to pay.")
(Did I already ask that once before?)
(As long as we're on the subject of "Am I the only one who…" Can I just ask: Am I the only one who considers everything EAST of Albuquerque exotic?)