I've been subbing for a Sunday School class -the 13 and 14 year olds.  I told my husband (the Sunday School President) he HAS to stop getting me to substitute because I'm falling in love with every class I teach!  Then they find the kids a "real" teacher and I'm kicked to the curb.  I take consolation in my calling.  I work with the Young Women, so I get to see the youth regularly.
I didn't have time to prepare this lesson, but I got a last minute idea.  I had them list on fat popsicle sticks what they learn at home.  Then we built a house.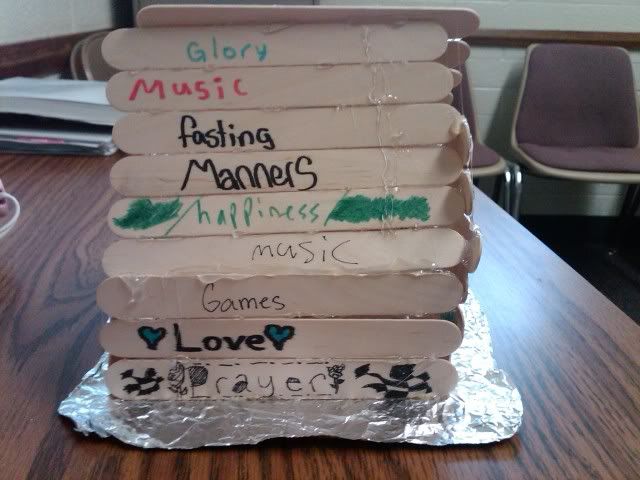 I have to say: I was REALLY impressed!
They thought of things I hadn't thought of.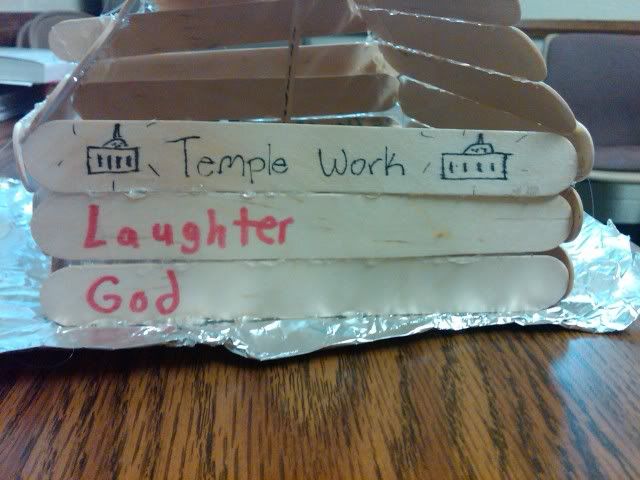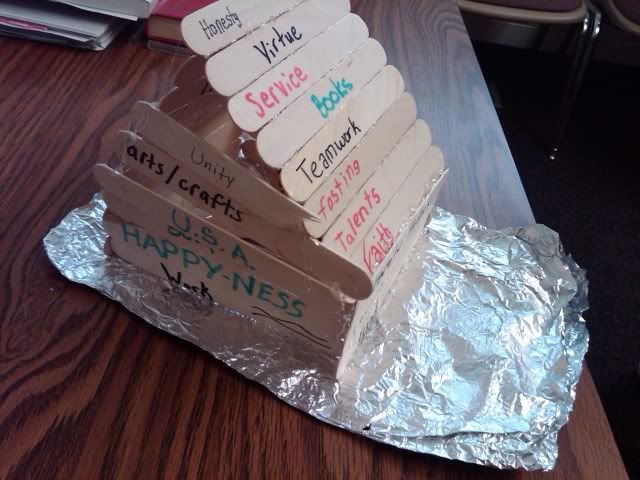 There were some repeats, and that's okay.
After the house was done, I explained to the kids that the simple truths they all knew and had written on their sticks were largely unknown to most kids their age.  I told them how the only thing we take with us when we leave this world is our knowledge and we learn most of what we should know at home.  I listed most everything on the house out loud and they listened really well. 
Gosh, I love those kids.