I made a deal with my Beehives that if they would complete the second required value in the Good Works section of their personal progress, I would make them an apron.  Two of them did it and last night I checked the girls' personal progress and realized that one more had completed it!  I'm going to get started on her apron, but here's the other two I made using a pattern from the awesome apron book my sister bought for me.
The pocket was crooked, so I embellished it with two yo-yos to hid the fact that the yo-yo side was a lot lower than the other side.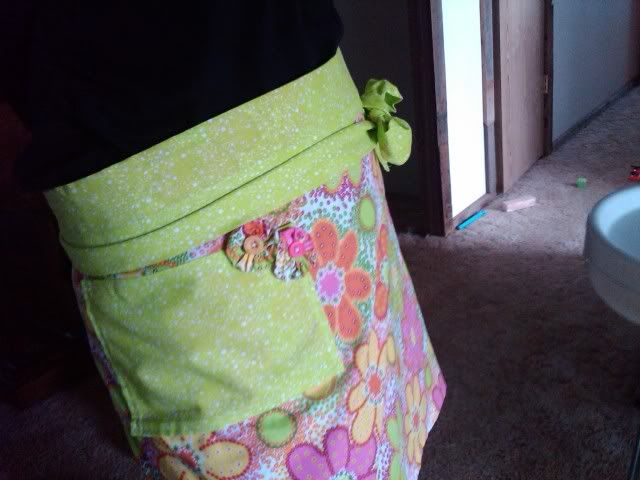 This one only needed one yo-yo:
I can't wait to get started on another apron!  My girls seriously rock.