Before my sister left on her mission, she introduced my kiddos to the movie "Rio." In the movie, they talk a lot about "Car-ni-vall" which is the way they pronounce "carnival" in South America. I've had quite a time convincing them of the English pronunciation. Just when I got the girl convinced, I turned around and my son was calling our caramel apples "car-ni-vall" apples.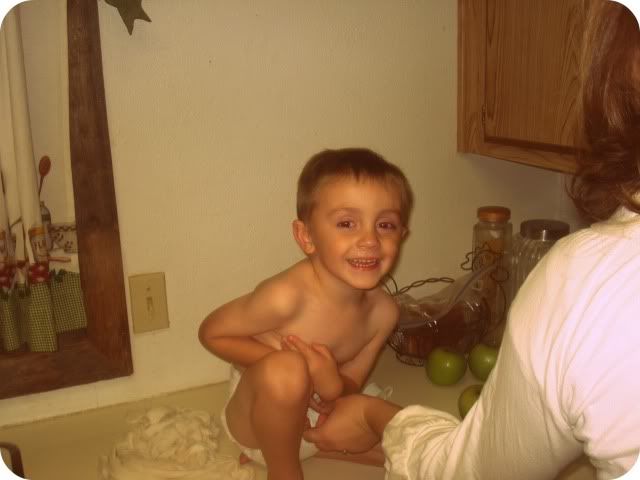 I finally threw up my hands. We had carnivall apples last night. Ole.
I've been fighting a head cold, and I absolutely shoved it to the side yesterday. I had to make Halloween fun for my family -THAT'S what mothers do, right? RIGHT?! I cleaned the house (it was Monday, after all), made dinner in a pumpkin:


Plugged in my Scentsy to get the house smelling wonderfully fallish, and gathered my chicks to start washing green apples.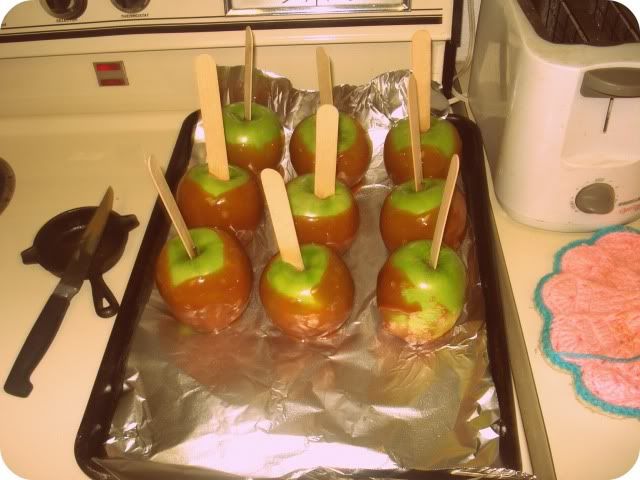 I really don't care all that much for caramel apples. But THESE? I wait all year for them. I guess carnival apples might be the appropriate term, after all… they're like a carnival in your mouth.
I worked hard to make sure when my husband walked through the door from work that he would have NO IDEA the amount of stress that went into making our holiday "perfect." When mom's not feeling good AND she's bent on a clean house, no one is happy.
But we fooled Dad.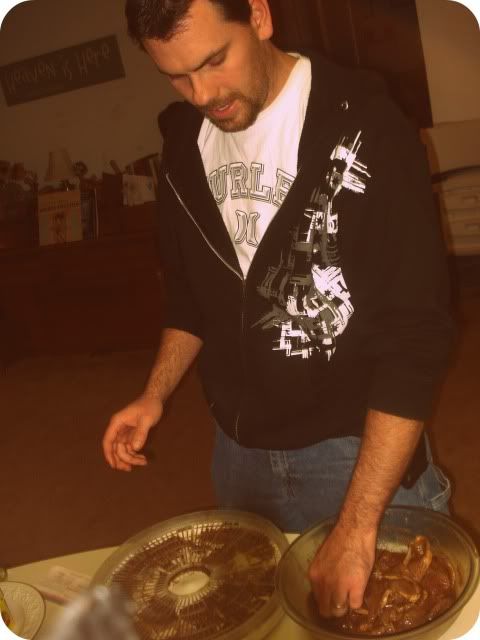 He made jerky (so much for the fallish Scentsy smell, eh?) while we dunked apples.
As soon as the apples were put in the fridge to set, we ate dinner and then got dressed and ready for our final Halloween celebration. Do you realize we've had THREE this year? My kids have been in blissdom.


She insisted on a ballerina bun. Remember how she JUST had her hair cut? Yeah. You wouldn't believe the amount of gunk I put in her hair just to get it to stay, but she was happy!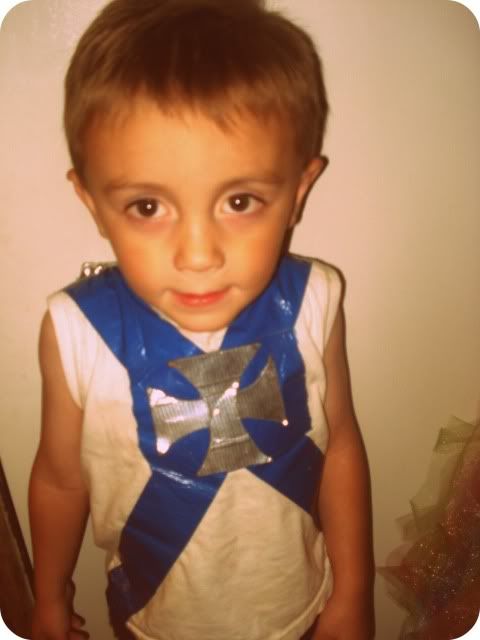 A special thanks to Laurie for noticing the boy's furry underpants. I'm prodigious proud of them.
We stopped off at my parent's house across town first and worked our way back.


As a special Halloween treat, Grandpa MADE doggy-doo-doo for the kids! I even got some, and I'll attest to his cooking skills. It isn't just any Grandpa who will melt marshmallows and butter for his grandkids, you know.
We stopped off at great-grandpa Click's house next.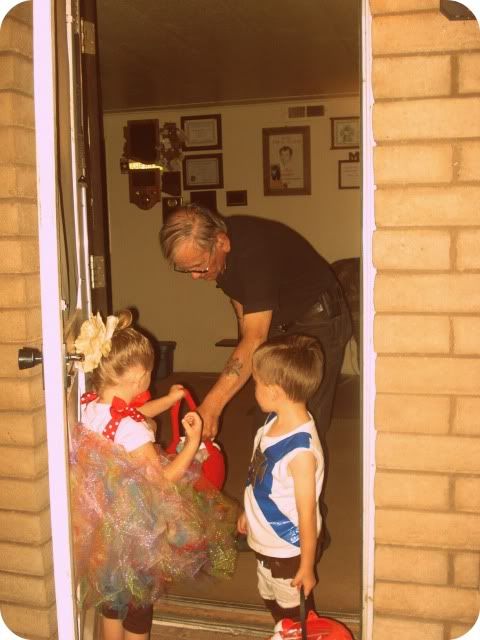 I'm a little sad that the kids have figured out that his name is "Grandpa Click" and not "Grandpa Clack." It was so cute to listen to them call him Gwannpa Clack.
We hit Aunt Lillian's house next. Her house is always decorated awesome, and she gives out DRINKS for treats! My husband came away the proud owner of a Dr. Pepper. He loves Trick or Treating. Age hasn't slowed him down one little bit.


We eventually made our way to Great-Grandma Hansen's. She always lets her grandkids have as much as they want. Every year, I try to tell them "not so much! don't be greedy!" and every year Grandma tells my kids not to listen to their silly mother.
This year, Lacy dug her hand DEEP into grandma's bowl and came out with about 6 mini candy bars in one tiny fist.
"Isn't that fun?" Grandma gushed.

She's everything a grandma should be. Have I ever told you that? I love my grandma.
Across the street is Aunt Cat's house. My great-grandma used to live there and hand out traditional popcorn balls to trick-or-treaters. Someone on facebook recently posted her popcorn ball recipe, and I'm so glad! I'm going to write it down and try it out.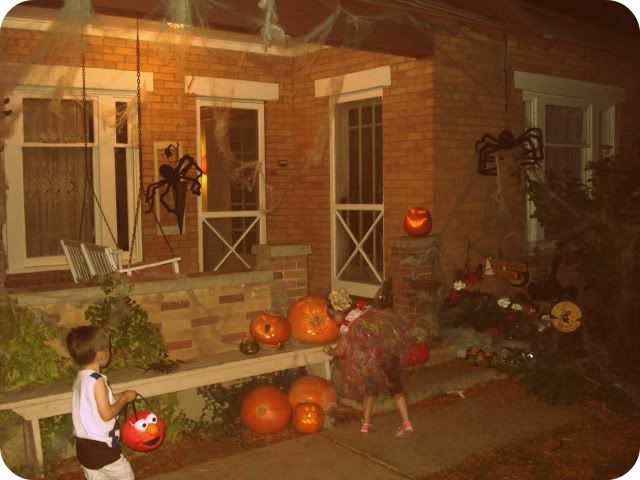 Once home, I pulled the carnival apples out and dunked them in melted white chocolate and then sprinkled them in cinnamon and sugar. Then my son flipped them off.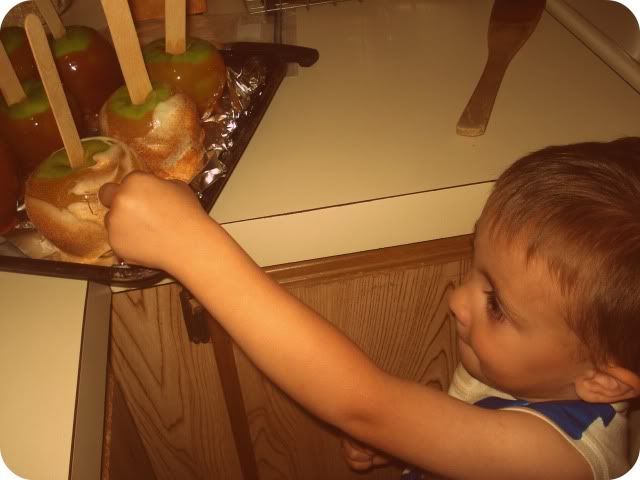 Did I mention I've been waiting ALL YEAR for these apples?!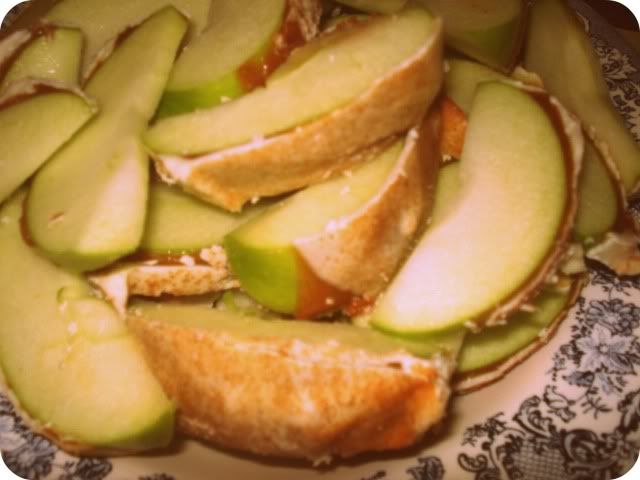 They never disappoint. As I sliced them up, the family snuggled up on the floor to watch "The Wizard of Oz."


Don't you love Lacy's post-gunk hair?  She drew each character to perfection.


He looks a little more like a tin caterpillar…
And here's Dorothy. Notice the BIG BOWS under her face? Just where they should be!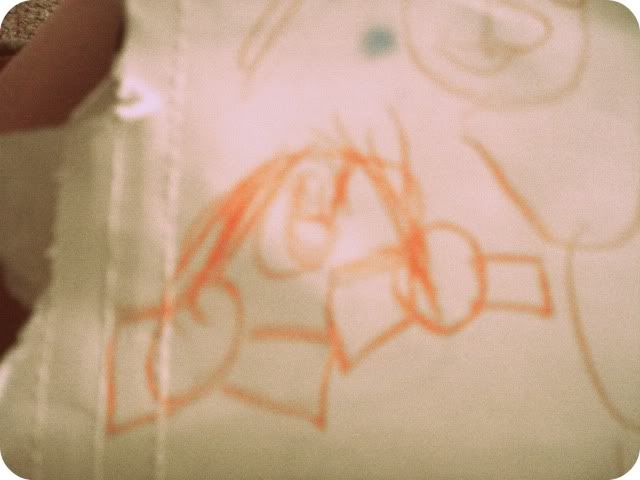 My little budding arteest.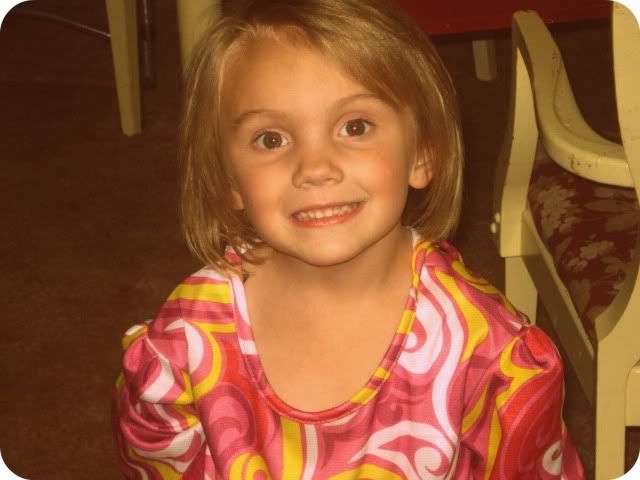 It was a full day, and it lived up to the expectation I had for it! I really look forward to Halloween night when we all nestle up together, eat apples, and giggle at flying monkeys.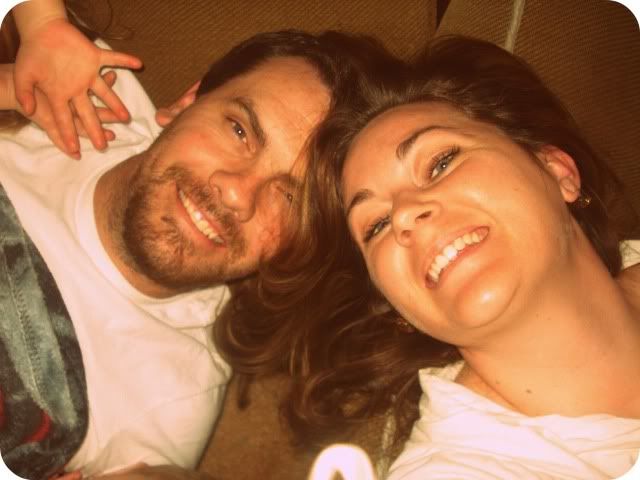 Isn't that angle SCARY?!
Hope your Halloween was a wonderful as ours was!