A few months ago, I went to a traveling fashion boutique and they had the cutest zipper flower.  My 13 year old cousin was with me, and I pointed out the zipper flower and said, "That would look so awesome on you."  She didn't have any money and I didn't have enough… but I never forgot about it!  Her birthday is today, so I made something like it for her.


It was my first try, so it was very rough but in the end I was happy with how it turned out.
I bought a bin at a yard sale that had a bunch of old zippers in it, so I've got LOTS to practice with!
I started with a running stitch down the center of the zipper and just pulled it as I went:


I wish I would have been able to see THIS video before I did this! I found it this morning:

What I came up with worked, and she was happy with it: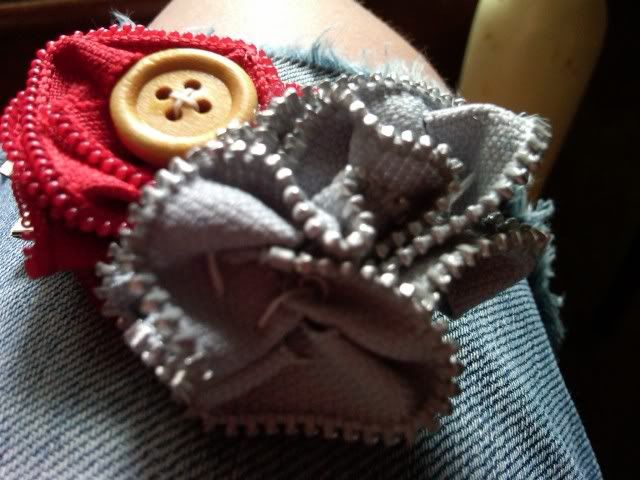 Now I'm going to have to make a bunch more!