Good things are brewing, friends!
I'm teaming up with Tickled in Love to bring you a line of vintage-inspired, Story Lady styled aprons. You've all seen my sheer aprons in the past. I've been making quite a few more these days, and they'll be up for sale soon!
Here's the lady you're used to: Baby Doll

And here's Frenchie in her debut: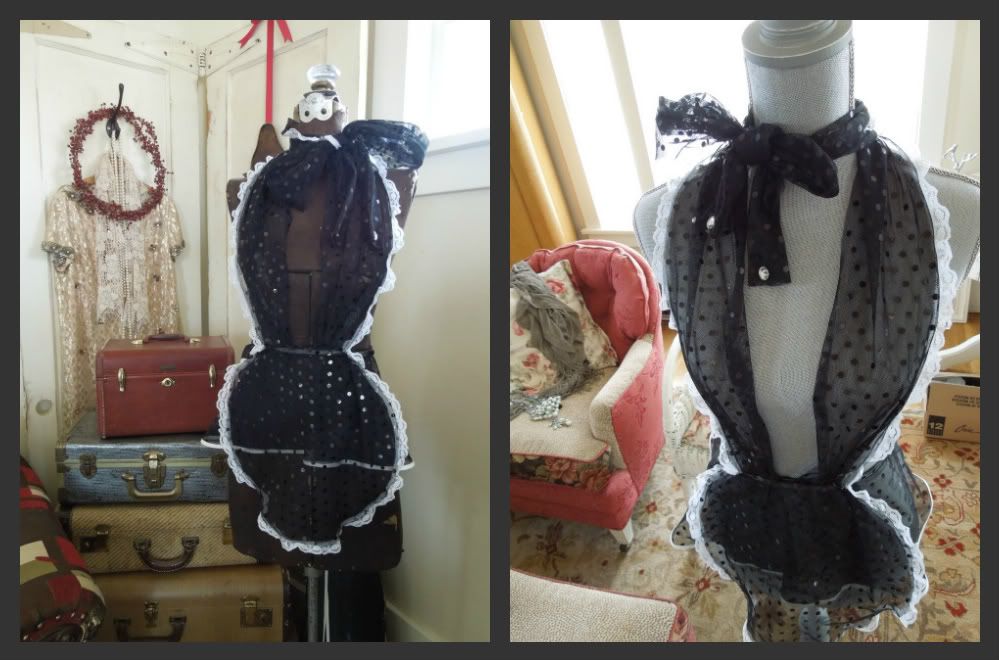 Ain't she sweet?
In the near future, I'll be adding a bloomer and cami set to the line.  Stay tuned!