My Aunt just returned home from a short trip to Eastern Arizona Area.  There's lots of Mormons there, which is to say: there's lots of Mormon WOMEN there and I had to snap a picture of one craft they made in their Super Saturday crafting.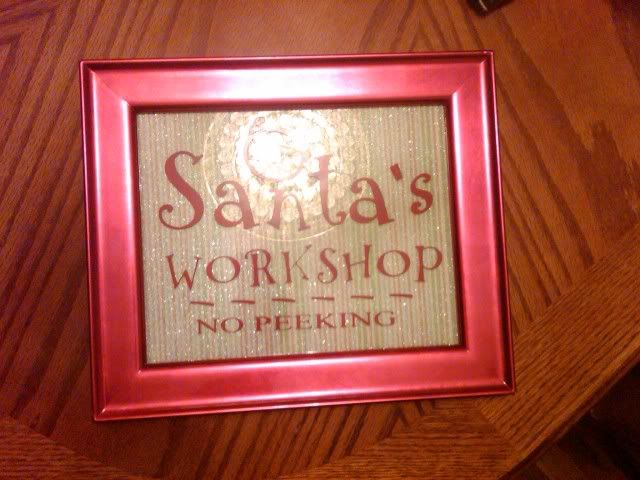 If you can look past the reflection of my grandmother's chandelier in the glass (gorgeous!), you can see that they just took a simple frame, put sparkly scrapbooking paper in it and put vinyl lettering ON TOP of the glass.
I love it when I can make something simple like this and have it come out looking GREAT!  Thanks to Auntie JuJu for sharing!