I love spinach, but even people who don't love spinach love these recipes.  Whenever I go to Sam's Club, I buy their BIG carton of baby spinach because it is  so much more affordable than what you can get in a grocery store, and I use a lot of spinach.
The first recipe I have for you really isn't that much of a recipe.  It's just a picture of all the junk I put into my smoothie in the morning.

Really, there ought to be two bananas in that picture, but my son is addicted to bananas. I bought two bunches on Saturday, and there's two bananas left.
That boy…
In this picture: spinach, banana, blackberries, strawberries, strawberry yogurt, orange juice.
I put a big handful of spinach in the blender and you can't even taste it. I don't have exact measurements for this, I just put in whatever I like.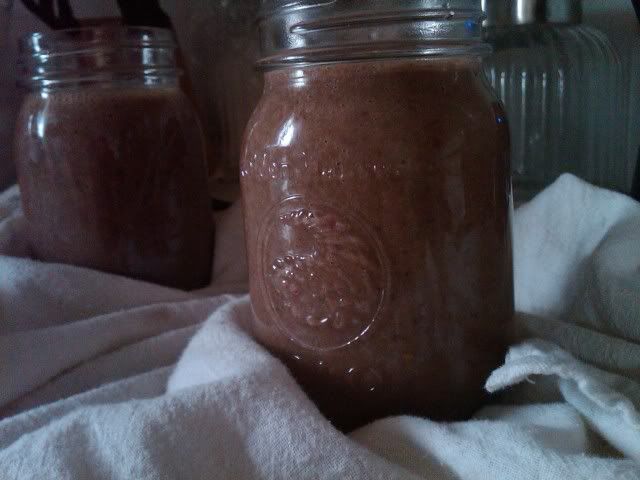 The next recipe I have is a crowd pleasing salad. My sister-in-law introduced us to this salad, and she makes it now and then for family gatherings. My cousin, Jason, recently headed out on his mission to Mexico. After his talk in church, we were invited to his house for a big lunch. I offered to bring a big salad, and after buying a HUGE carton of baby spinach from Sam's Club decided to try my sister-in-law's salad. I altered it a little, but here's what she does: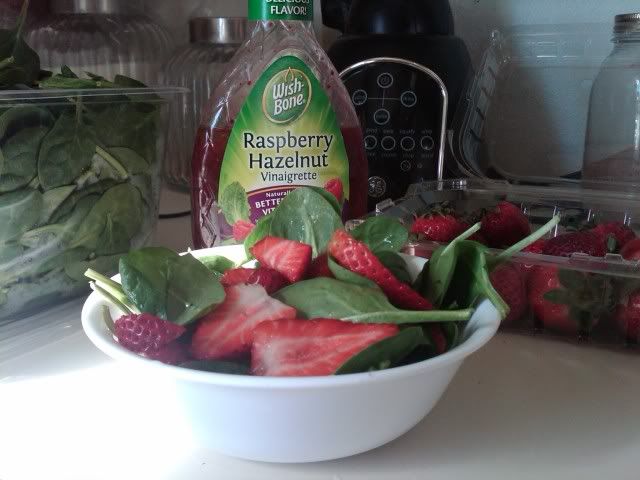 You slice up strawberries and add them to the spinach. Then (now this is important) she adds the raspberry vinagerette RIGHT INTO the salad. Men appreciate that. They love just dishing up something without having to fiddle with the whole dressing mess. Women love it too. Women love it because they don't have to feel guilty about how much dressing is on the salad because someone else put it there.
I altered the salad by adding diced up kiwi. Everyone loved it -everyone always does LOVE this recipe, even if they don't care for spinach.