Wait!  Don't run away!  I know it sounds… daunting.  It isn't really.  Let me begin by saying: I'm at the END of my food supply.  We get paid at the end of the week, and I'm starting to have to get really creative.  This paycheck has been absolutely stretched… intense yoga style.  We've taken two long road trips, one mini vacation, one trip to the city with my sister strictly for playing.  Oi!
Well, today is said sister's birthday.  Lacy wanted to make her a gingerbread house, but I talked her out of it.  She settled for the idea of making a regular birthday cake instead.  My sister has beautiful red hair and looks amazing in autumn colors, so I was going to make her a two-layer cake using white cake batter and use food coloring to dye one layer orange and use cocoa powder to dye one layer brown.  That sentence was a horrible run-on, wasn't it?  BUT as I mentioned before, our cupboards resemble Mother Hubbard's.  There were no white cake mixes.  There were only pink.  Pink it was.  I didn't have enough powdered sugar to frost the entire cake AND the layer between the two 9-inch circle pink cakes, so I googled around and found a recipe for Cream Custard Cake Filling.
It calls for a double broiler, which I do not own.  I want one, don't get me wrong… there just seems to be so many other things to buy!  Like diapers.  And food in general.  If you've never seen a double broiler, let me enlighten you:

You put water in the bottom part and food in the top part. It cooks the food using the steam from the water.
Well, call me Jo March. I invented a double broiler! Necessity is indeed the mother of invention…


I took a very small saucepan (the one I use to boil my lids in when I can), filled it with water, and topped it off with one of my cake pans (a metal one)!
It worked like a charm and custard was had!
Now to make the custard, you're going to need:
3/4 C. Sugar
5 Tbsp. Flour
1/4 tsp. Salt
2 C. Milk, scalding hot
2 Eggs, beaten
1 tsp. Vanilla
Mix the sugar, flour and salt together in a double boiler and add the hot milk gradually, stirring constantly.
Cook until mixture thickens.
Pour a small amount over the eggs and mix thoroughly.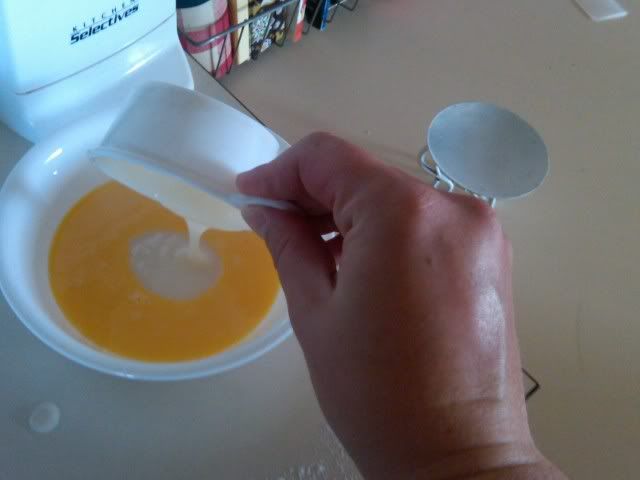 Please don't disregard this important step! It will ruin your cream custard filling! You have to TEMPER the eggs this way so that you won't be dumping cold eggs into hot custard. If that happens, the eggs will cook immediately instead of gradually like they're supposed to.
Once you've mixed thoroughly, add the mixture to the custard and cook for 2 minutes, stirring constantly.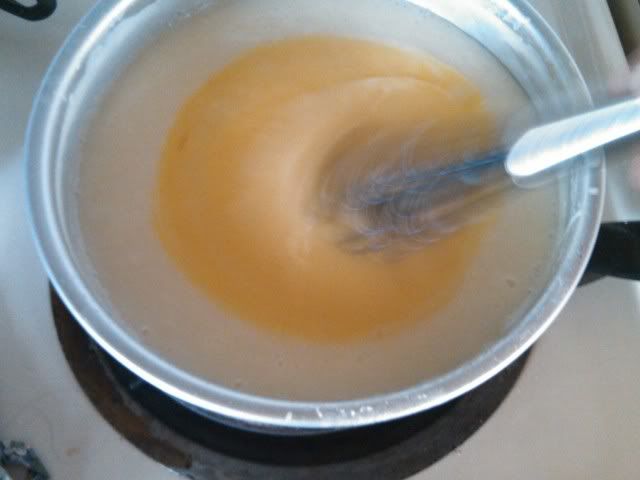 Allow it to cool on your fancy pants cooling rack. Mine only LOOKS like a muffin tin… it's not really. *ahem*


Once cool, add the vanilla. I found when adding the vanilla in and stirring to mix it in completely, the custard wasn't as thick as I wanted it to be. I threw back on my awesome double broiler and cooked it a little longer (about two minutes), let it cool again, and I was happy!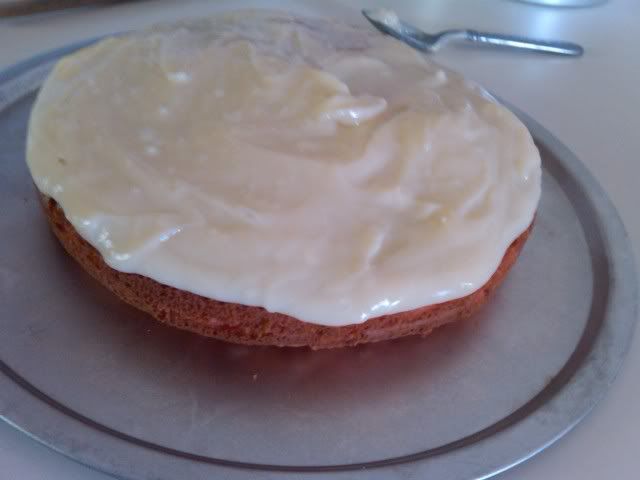 It's SO sweet and wonderful! You can use it to put between cake layers. You can use it to fill creme puffs.


Or you can just eat it.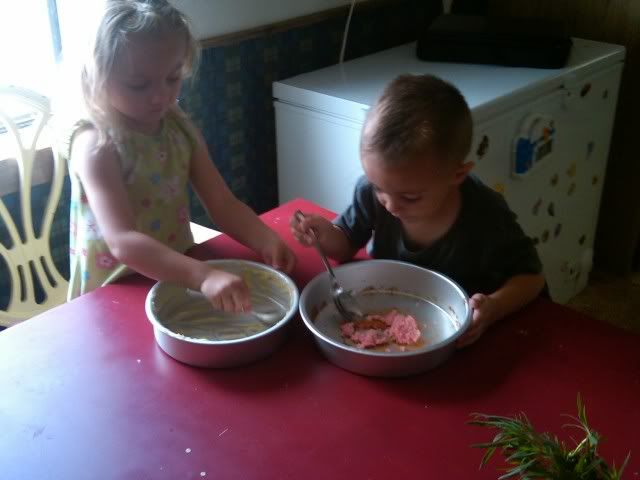 I wasn't sure what kind of frosting I should use. I had just enough powdered sugar to use my go-to decorator's frosting recipe (2/3 C. Shortening, creamed… add 4 C. Powd. Sugar, 3 Tbsp. Milk and 1/2 tsp. vanilla), so I did. Then I added a heap of cocoa powder and some extra milk.


I used this handy-dandy decorating tool that I bought at SAVER'S. My ex.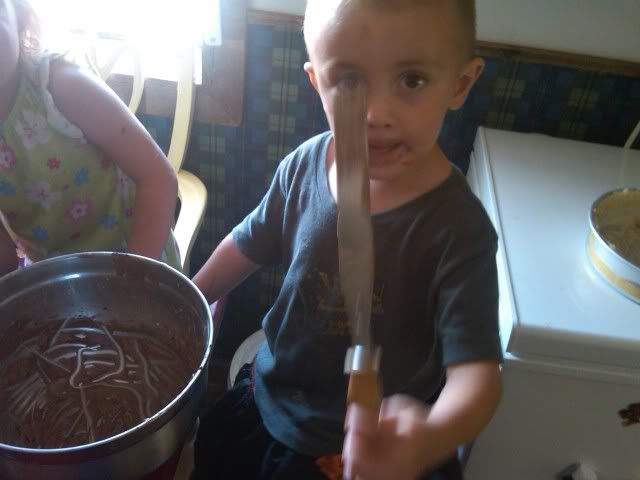 Ta-da!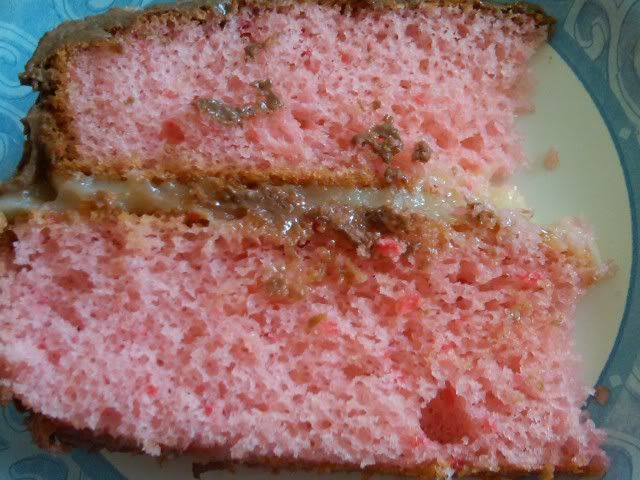 The Neapolitan birthday cake!